Description
– The great space clean-up
Delivery:
Netherlands: €2
Poland: €2
Europe: €4,10
Europe: You can also buy our book at Amazon.
The Netherlands: You can also buy our book at most online bookstores and Bol.com.
Beyond the Sky – The great space clean-up
An inspiring and educational book on space junk. For children and grownups.
This book will take you on a journey 180 million kilometres from planet Earth. You will meet Qi and Ra, two friends who live on a tiny asteroid and are forced to deal with space junk.
Disused satellites, empty rocket-fuel tanks, tools such as hammers, screwdrivers … even shoes, towels and empty food packaging … All human-made objects which for centuries will remain in space and will trash Qi and Ra's world.
Will you help Qi and Ra to rescue their beloved world? A picture book with many illustrations, which presents the urgent subject of space pollution in a light and colorful way. For 5-year-olds and above, and of course grown-ups. Written in English.
We're fanatical about the quality of this book, from the hand made illustrations, to the high quality print and hard cover.
The book is 48 pages long with 50 beautiful large-format illustrations.
Dimensions: 25 x 21 cm / 9.8 x 8.2 in
Jan Ciecierski
Designer (www.janciecierski.com)
"The world is changing – and becoming more complex and incomprehensible. As a designer I have a need to confront these changes and translate them in an understandable and engaging way."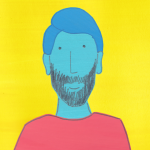 Joachim Ciecierski
Journalist
"I've been asking questions since I was a kid. I managed to find the answer to most of them, but in fact what I really like is looking for answers to questions which haven't been asked yet."
How was the book created?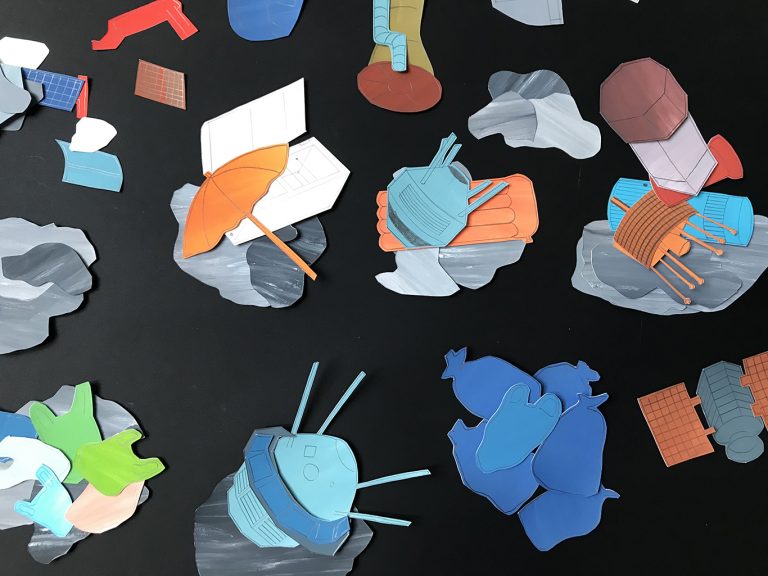 Beyond the Sky
- The great space clean-up